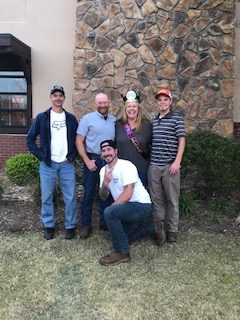 Full Service Repair Shop
Not only does TNJ Trailers offer you the best trailers at a great price, we have a full service repair shop. We stock a large variety of parts and those we don't stock we can usually get in 1 to 2 days. Our service department specializes in maintenance, brake controllers, hitches and customized accessories for your trailer. We are a distributor and installer for both Draw-Tite and B&W hitches. We have an awesome staff that works in our service department. We are very proud of the great job they do.
Car Haulers
We have car haulers for everyday haul or for show and antique cars.
Landscape
Whether your hauling equipment or mulch and debris, we offer a wide variety of trailers for all your landscaping needs.
Motorcycle
Hauling a motorcycle across country or just across town? We have a trailer for your sport bike, dresser, or dirt bike.
Gooseneck
Need help on the farm? Our trailers are Texas Tough and built to last.
Heavy Equipment
Got heavy equipment to move? We've got the trailer.
Economy
Is cost a major issue for you? Find out about our selection of economy trailers.
Dump
No job is too big for our wide selection of dump trailers.
What sets TNJ Trailers apart from the others? Our custom weedeater racks, boxes, pipe racks, and ladder racks; and our Draw-Tite hitches and brake controllers have a lifetime warranty.
We want to welcome and invite you to visit us for all your trailer needs. We offer courteous customer service, and have a large variety of trailers for your individual needs as well as a diverse department for any repair. We place the prices on our trailers for your shopping convenience. No pressure sales and no haggling!! Please call us or stop by. Look forward to seeing you!!!